ISOFAR Journal: Call for papers
The first edition of 'Organic Agriculture' will be published in spring 2010 by Springer. It is the Journal of the International Society of Organic Agriculture Research (ISOFAR). Contributions can be submitted online.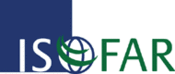 (07.01.2010)
Organic Agriculture provides a platform for the sharing of knowledge on all aspects of Organic Agriculture and Food Systems.
The journal features scientific articles on a range of topics, including, but not exclusively:

- Arable crop production
- Vegetable production
- Soil fertility
- Nutrient management
- Plant breeding
- Crop health and weed management
- Comparison of cropping systems
- Livestock husbandry and breeding
- Livestock health and nutrition
- Farm management
- Quality of organic products
- Socioeconomics
- Natural resources and agro-ecology
- Research methodology, on-farm research and innovative knowledge transfer

Drawing on systems approaches within Organic Agriculture, the journal welcomes original interdisciplinary and trans-disciplinary papers alongside the reports of focussed disciplinary studies that accord with the principles of Organic Agriculture.
The journal also welcomes papers which take a critical approach to one or more aspects of organic agriculture and/or initiate critical discussions of the principles on a scientific basis.
The journal will also include scientific reviews, invited papers on topical issue, overviews of the status of Organic Agriculture in particular regions / countries and technical notes which draw together the results of a number of research studies in a format suitable for wider application.
More information
Links and documents
Contact
Professor Elizabeth Stockdale, Editor-in-Chief, School of Agriculture, Food and Rural Development, Agriculture Building, Newcastle University, ewcastle upon Tyne, NE1 7RU, UK, Tel. +44 191 222 6915, e.a.stockdale@ncl.ac.uk
---
News relating to this topic