Contact
Ing. Peter Polák, PhD.
Institute of Animal Breeding and Product Quality (IABPQ)
Animal Production Research Centre, Nitra
Head IABPQ
Tel. +421 37 6546 428


polak@no-spam.cvzv.sk
www.cvzv.sk/index.php/en/institutes/92

Institute of Animal Breeding and Product Quality, Animal Production Research Centre, Nitra, Slovakia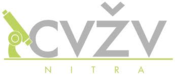 The Institute of Animal Breeding and Product Quality, Animal Production Research Centre, Nitra, Slovakia, is one of the three new partners that joined LowInputBreeds in 2011 to bring in additional expertise and data to subproject 1 on cattle.
According to the institute's website (http://www.cvzv.sk/index.php/en/institutes/92

), the basic mission of theinstitute is to develop new methods and procedures of breeding farm animals (cattle, pigs, sheep, goats, poultry) adapted to the conditions of Slovakia. Improved performance and increased quality of animal products are emphasised, subject to ecological compatibility and sustainability.
The most recent knowledge in the field of zootechnics, genetics, statistics and information technology is employed with the aim of integrating these specialist subjects into animal breeding. The Department has collaborative research links with leading European scientific institutions and specialist research workers.
Scientific and research priorities of the institute:
Developing modern methods of breeding value assessment.
Application of particular genetic systems for assessment of breeding value (multiple trait animal model, test-day model).
Calculation of the commercial weighting of economically important traits and proposals for complex selection criteria.
Optimisation in testing the properties of farm animals with simultaneous minimization of the interaction effects between the genotype and the environment.
Research into the use of non-invasive methods of predicting the slaughter value and meat quality in vivo.
Analysis of biodiversity and research into genetic resources, and optimisation of the use of the latter under the conditions of the Slovak Republic.
Study of production systems with respect to the multifunctional character of the individual farm animal species.
Analysis of genetic and non-genetic factors influencing morphology and functional properties of udder (milkability, kinetics of milk ejection, linear description of udder) with the aim to make production of good quality milk more effective (functional food).
Analysis of the influence of PrP gene (scrapies) and other major genes on production, reproduction and functional characteristics in sheep; rationalization in sanative programmes for sheep breeding.
Link
Institute of Animal Breeding and Product Quality, Animal Production Research Centre, Nitra, Slovakia