Contact
Prof. Dr. Milena Kovac
University of Ljubljana
Animal Science Department
Groblje 3
Domzale 1230
Slovenia
Tel. +386 1721 7870


E-mail
agri.bfro.uni-lj.si/welcome_en.html

University of Ljubljana, Animal Science Department, Slovenia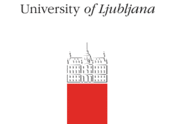 The Animal Science Department at the University of Ljubliana ULju is the largest R&D and teaching organisation in animal science in Slovenia.
Research is organised in five project groups focusing on molecular genetics, nutrition, microbiology, agricultural economics, and animal science. The latter is involved in LowInputBreeds.
It focuses on animal breeding and animal husbandry considering animal welfare, environment protection, and food safety. The group is involved in breeding programmes for most domestic species and is developing information systems for animal production and software used in genetic evaluation.